VST modular bolted sectional steel water storage tanks are designed to accommodate a large range of tank capacities and configurations.
Please feel free to contact us. We will get back to you with 1-2 business days. Or just call us now.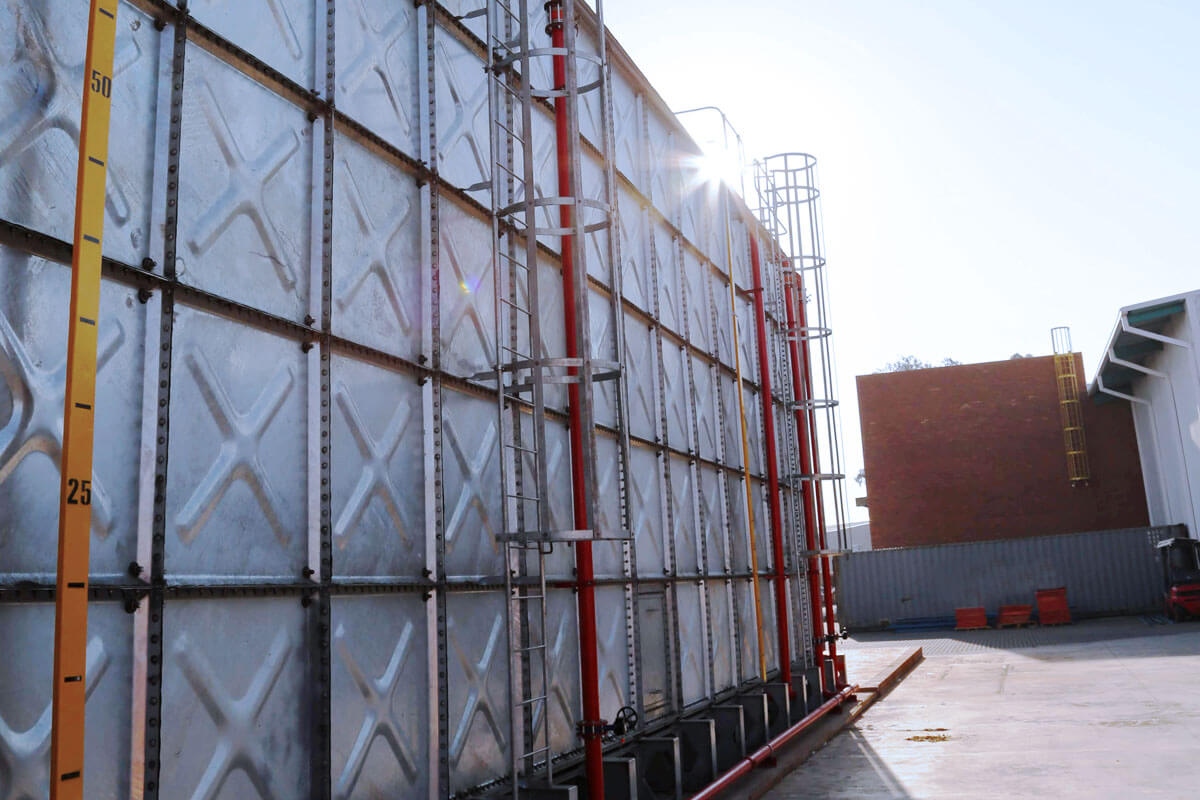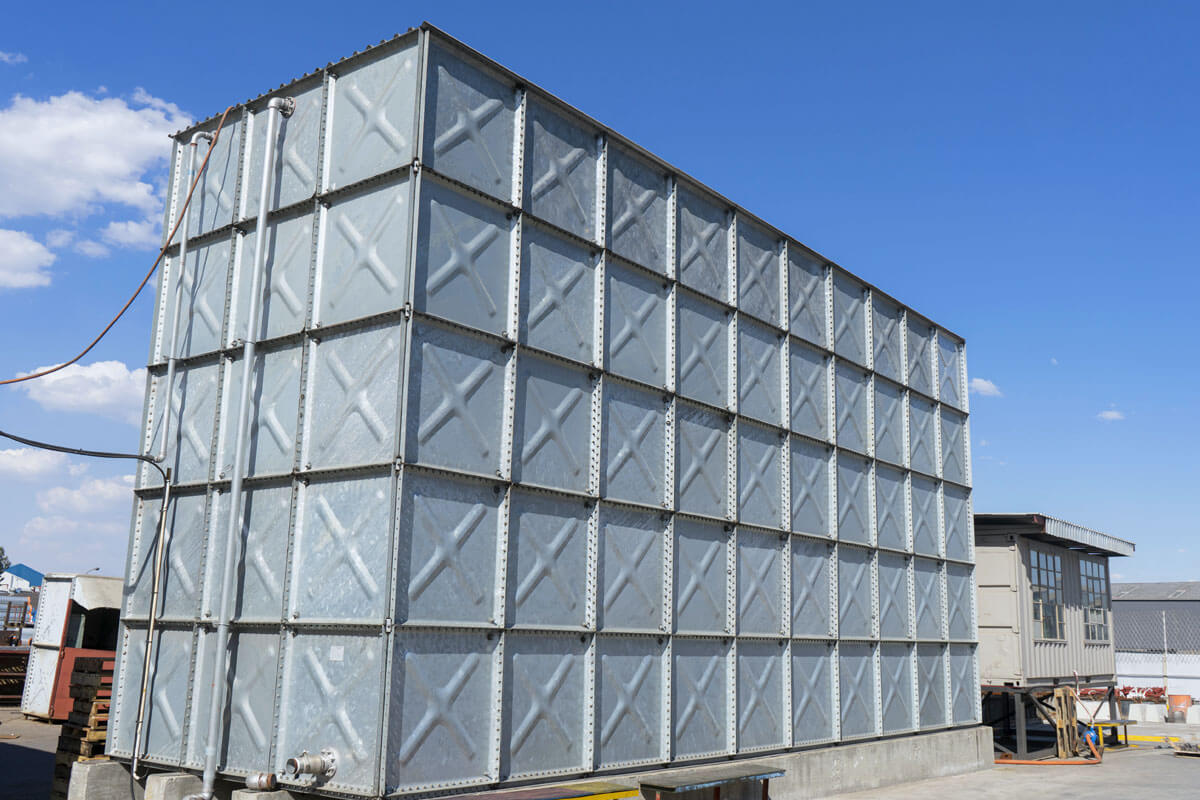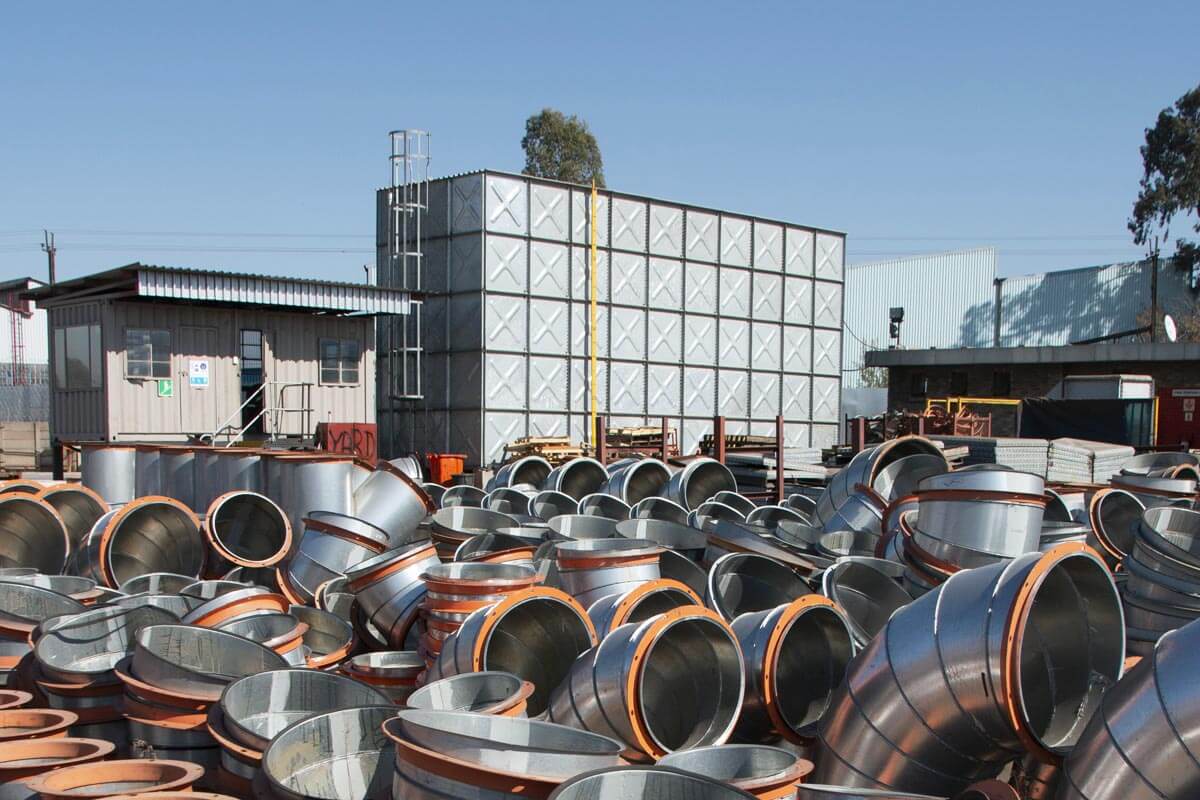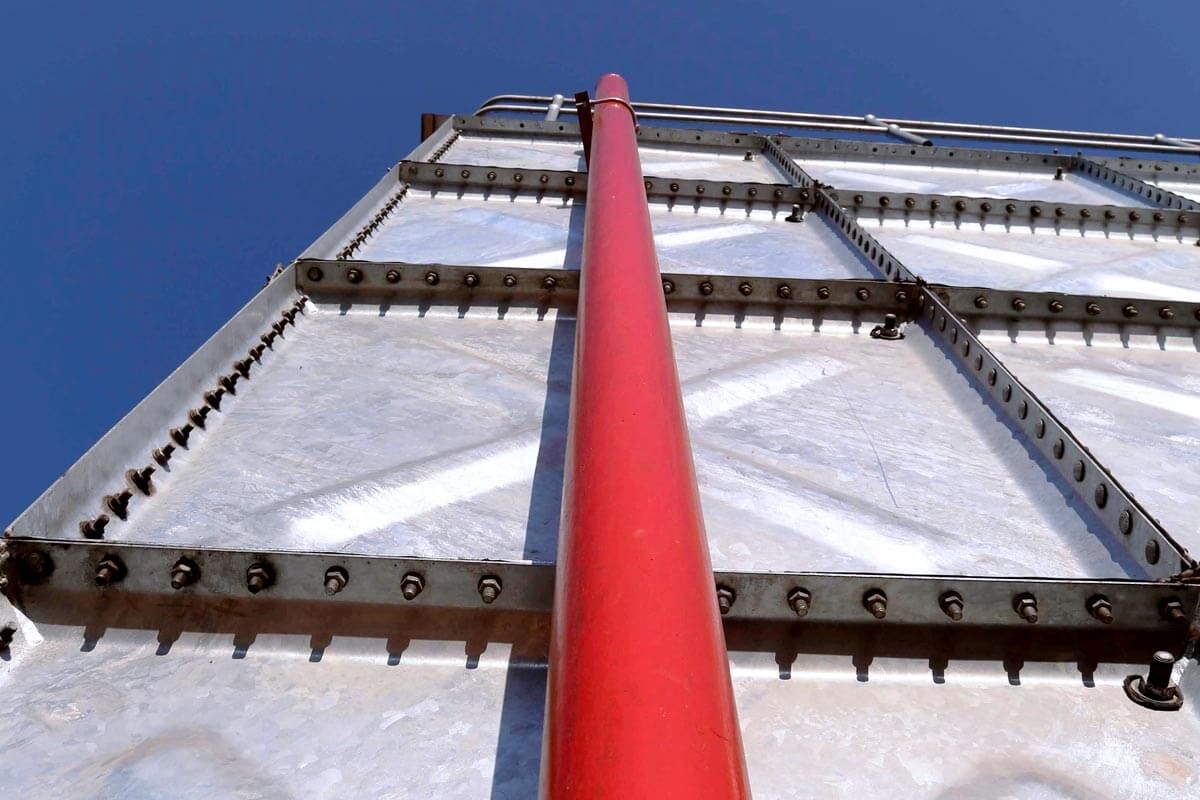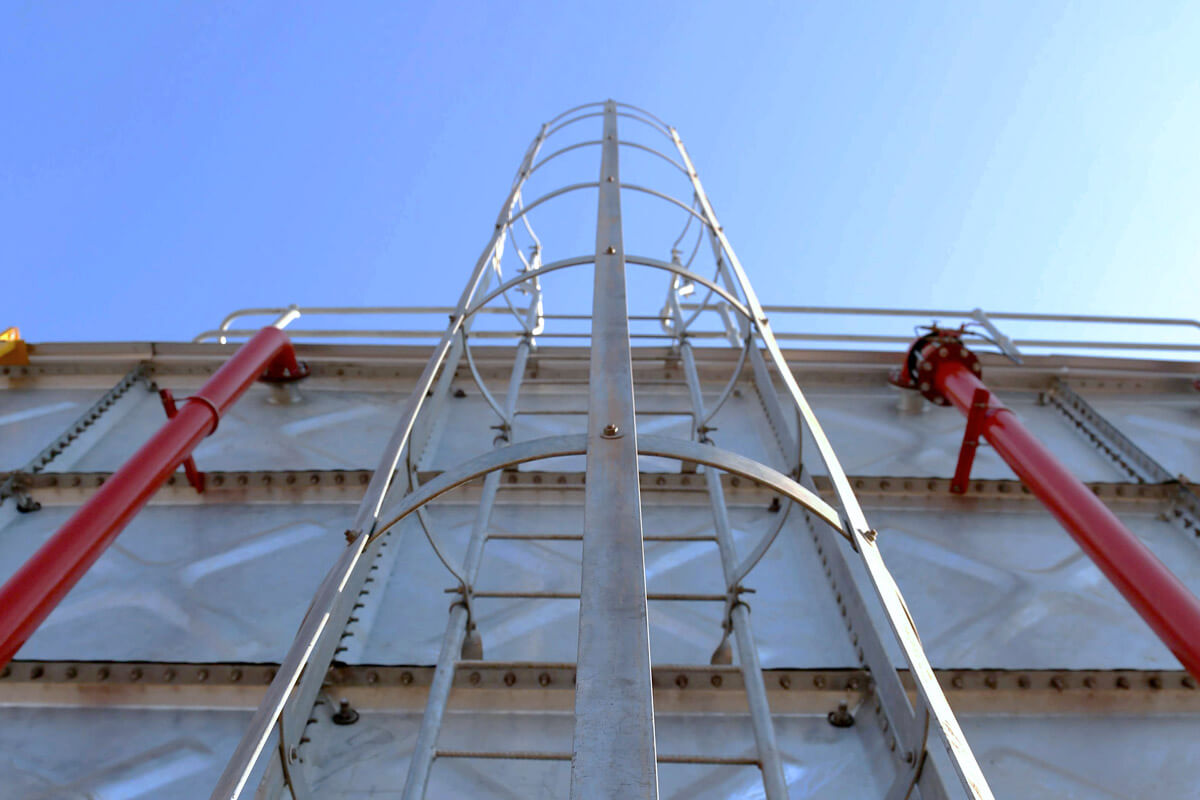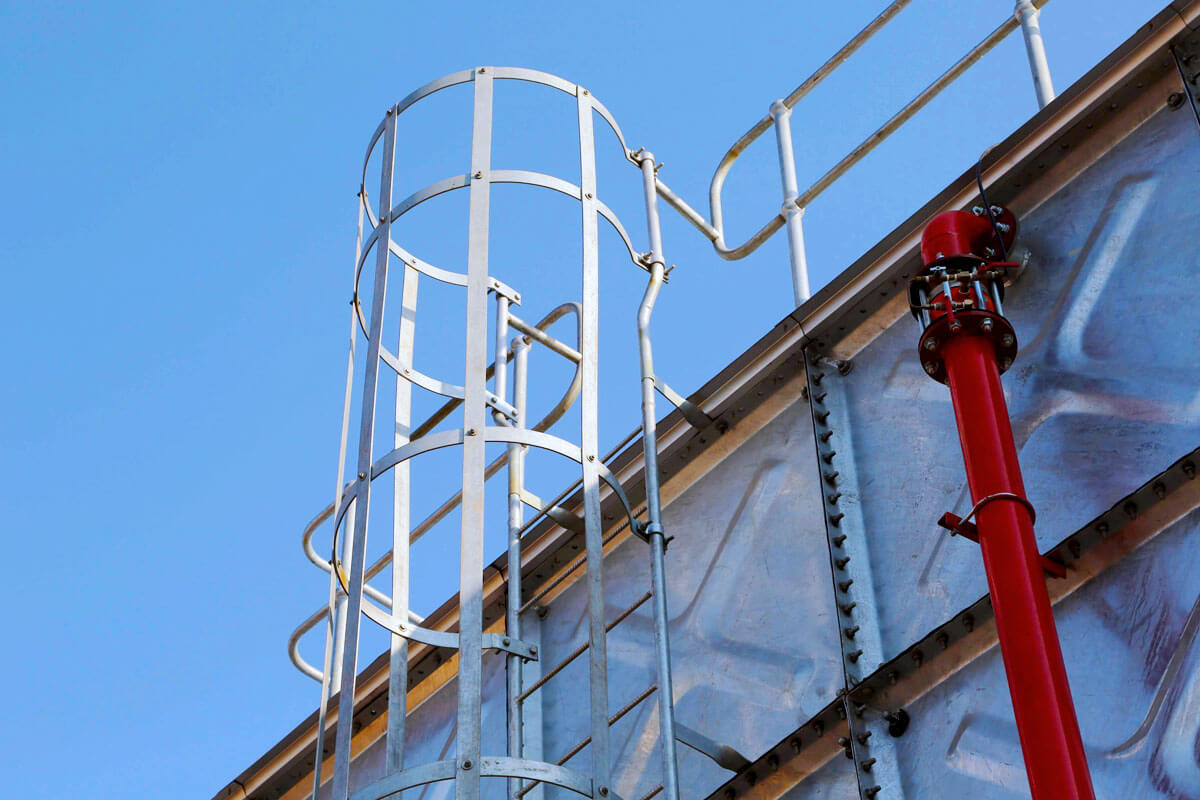 VST sectional steel tanks come in a modular system, from capacities of 1.816kL to upward of 5000kL (5mL). Tanks are formed using prefabricated panels, cleats and internal bracing bolted together on site, to give an infinite range of sizes and capacities.
All mild steel components are hot-dipped galvanised as per SANS 121 (ISO 1461) and the tanks are sealed using our EPDM double flanged gasket which adds an extra 4mm double ribbed sealing solution. This is an important key factor for the water sealing and longevity of the tank.
The VST sectional steel tank have the advantage of "Flat Packed" palletized consignments for economical transport, and enables rapid on-site assembly.
These tanks are installed on civil engineered concrete plinths, castellated beams or the VST PR engineered and designed galvanised steel towers depending on client and site requirements


Tank Panels
The nominal size of each panel after flanging is 1 220 mm × 1 220 mm with a combination flange at angles of 45° and 90° to the face of the panel on all sides.
Material Coating
Hot-dipped galvanising to SANS 121 (ISO 1461)
Tank Cover / Roof
IBR Zinc Alloy Sheeting
STANDARD VST ITEMS
All VST Tanks are supplied with the following standard items:
– Level Indicator (Mechanical, of cat & mouse type, in metric scale for each compartment)
– Ladders (Internal & external mild steel ladders, hot-dipped galvanised – External ladders cat ladder type)
Four tank connections
– Hinged lockable manhole cover per compartment
– Bracing (Stays)
– Bolts, nuts & washers
– Pre-punched EPDM rubber gasket
– Air vent per compartment
– Butyl rubber mastic compound for cleats


The following products offer our time saving installation solution with regards to civil works.
Think Solutions & Benefits


Killogram for kilogram our VST bolted section steel water storage tanks are stronger and last longer because of our uniquely designed bracing. Because we use in-house installation teams the tanks are built quickly and efficiently. The step by step on boarding assists our clients throughout the process from beginning to end. Our tanks can be used for potable/drinking water, harvesting rain water for irrigation or used for fire suppression.


Videx supplies and assembles Steel Storage Tanks in South Africa and the rest of the African continent.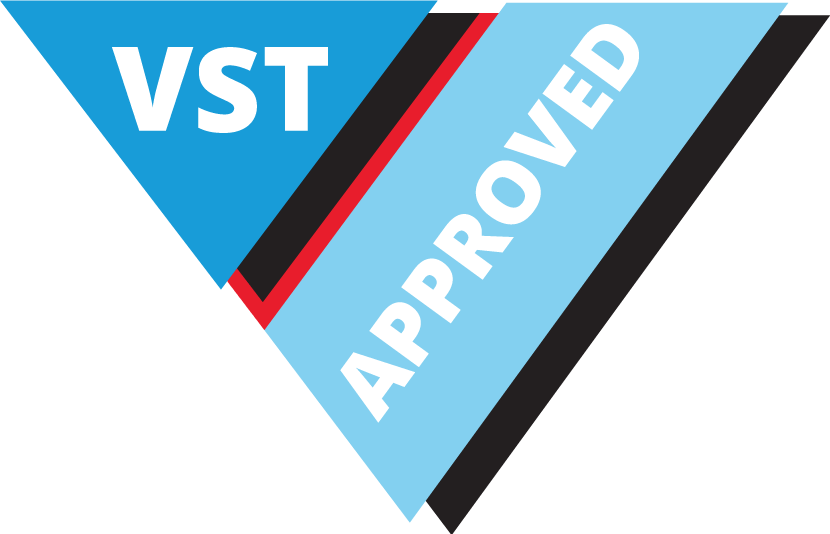 © 2022 Videx – Water Storage Tanks. All Rights Reserved.