Videx water storage tanks are the silent steel heroes of the South African water industry. But what are they used for? Read on, and we'll explain it all.
What are water storage tanks?
Water storage tanks are used to hold water in a hygienic way. They are commonly used in residential, commercial, industrial, and municipal settings.
Why do you need to store water?
A reliable supply of water in South Africa is crucial to your business's optimal functioning. In an ideal world, we could rely on governments to supply that water. In reality, the national infrastructure is old, and oftentimes water supply is either interrupted or inaccessible.
By installing your own water storage tank/s, you become self-sufficient, and your business can continue to operate at its peak performance regardless of the state of the municipal water supply.
Videx water storage tanks are used for a variety of reasons:
Fire protection services
Potable/drinking water
For rural areas with limited water supply
Grey/effluent water (wastewater from non-toilet plumbing systems)
For public/commercial buildings
In the mining industry
For housing developments
For construction sites
For farming projects
At harbours
And for hospitals
What are the ways to store water?
There are multiple ways to store water in a secure manner.
At Videx, we manufacture three kinds of tanks to suit whatever your business needs are: square (modular) tanks, circular (cylindrical) tanks, and a tank & tower. We also offer custom tanks to suit your specific site requirements.
Our tank capacities vary from 1.816kL to 5000kL, depending on your needs. We specifically use prefabricated panels, cleats and internal bracing, which allows for an infinite range of sizes and capacities.
The Videx selection of water storage tanks
These are the water storage tanks that we manufacture:
Square (Modular) Tanks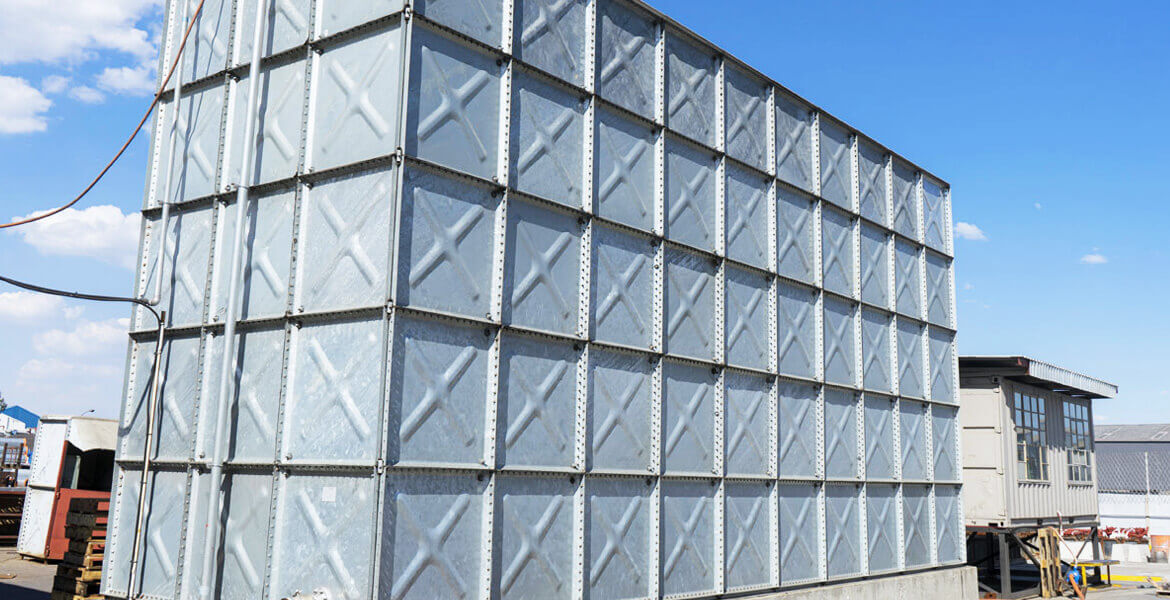 Our square (modular) bolted sectional steel water storage tanks are designed to accommodate a large range of tank capacities and configurations.
Watch this video to see how our square (modular) tanks are constructed.
Circular (Cylindrical) Tanks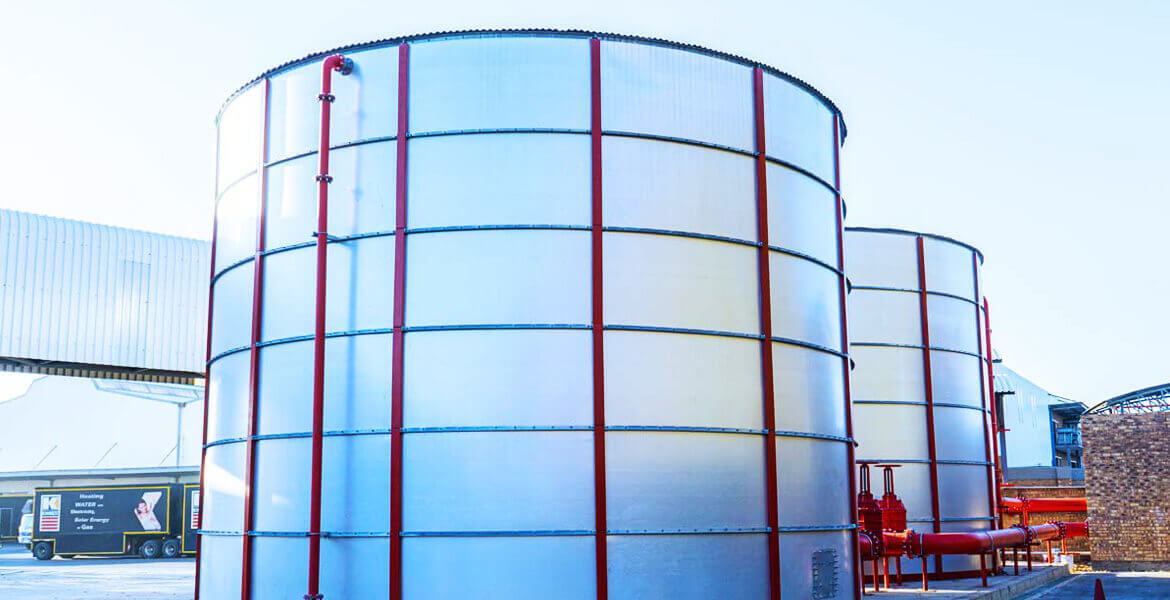 Our circular water storage tank is the most recent addition to the Videx product catalogue. Our in-house design team created exclusive radical and vertical stiffeners for these circular bladder tanks, which makes them perfect suited to and safe in high-velocity wind areas.
The main benefit of a bladder tank is that it prevents liquids from making direct contact with the tank panels, which extends the lifespan of the tank due to reduced risk of corrosion.
Watch this video to see how our circular (cylindrical) tanks are constructed.

Tank & Tower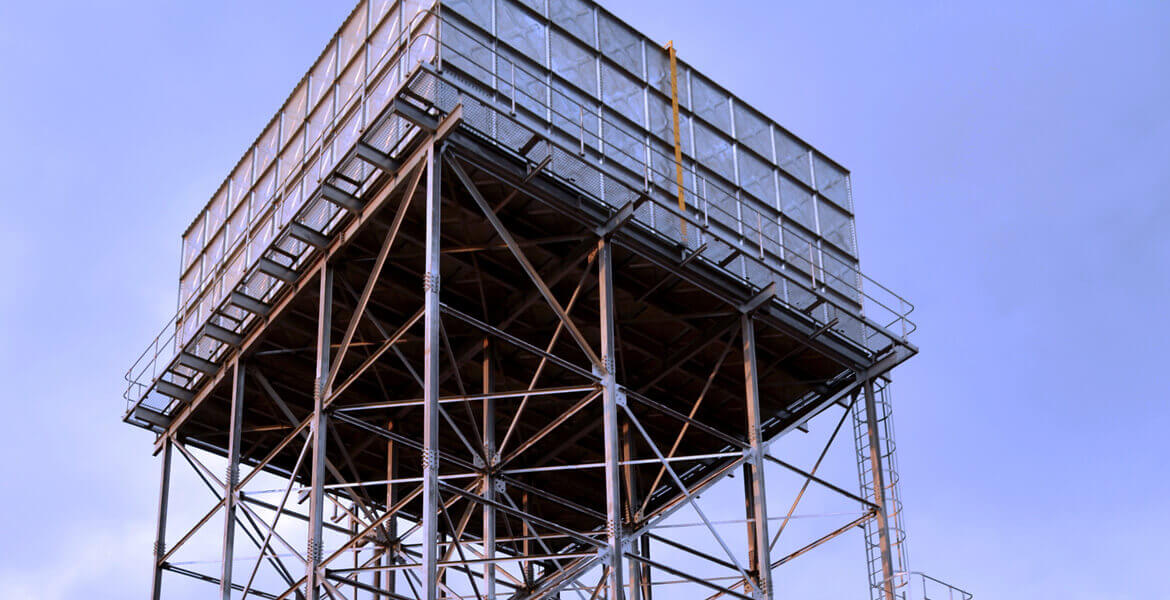 Our water storage tank & tower is particularly useful in rural areas where electricity isn't available. Gravity does the work of feeding water through the pipes. With hot dipped galvanised steel, the tank and tower are also completely protected from the elements.
Watch this video to see how our tank & tower is constructed.
About Videx
Videx Storage Tanks (VST) is a solutions-based South African water storage tank manufacturer and supplier. We are a division of Videx Wire Products (PTY) Ltd. and have over 38 years of experience in the industrial manufacturing sector.
We are a TÜV accredited company and are affiliated with several industry bodies including the Automatic Sprinkler Inspection Bureau (ASIB), the Fire Engineers Association of South Africa (FEASA) and the Water Institute of Southern Africa (WISA).
Click here to view the full gallery of our water storage tanks, factory and installations.
Our innovative, cost-effective and quality-assured tanks have been used by some of the biggest businesses in South Africa, such as Anglo American, Sasol, WBHO, and Netcare, and we're ready to partner with you.
Contact Videx for your water storage tank requirements today.
Think Tanks. Think Videx.